Main content starts here, tab to start navigating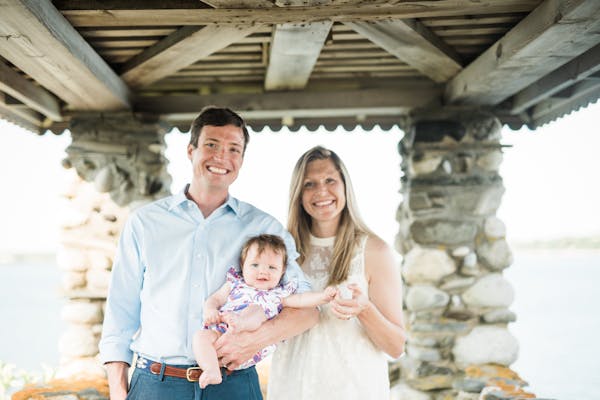 Luke Holden
Founder & Chief Executive Officer
Luke Holden grew up in Cape Elizabeth, Maine – a third-generation lobsterman who started learning the trade at age 13. After attending Georgetown University and beginning an investment banking career on Wall Street, Luke was remiss to find that every lobster roll available in New York was overpriced, drowning in mayo, and diluted with celery. He craved a real Maine-style roll and simply couldn't find one.
Luke saw an opportunity to bring a casual seafood spot, like the homegrown lobster shacks of his childhood, to New York's culinary landscape. In 2009, Luke decided to harness his passion for excellent seafood and his family's 40-plus years in the Maine lobster industry to open the first Luke's Lobster in the East Village with his dad Jeff, a lobster processor, and Ben Conniff. To keep up with demand, Luke and partners opened Luke's Lobster's own seafood processing facility in 2012. The complete vertical integration ensures every lobster served at Luke's is handled with care and kept pristine.
Today, Luke spends the majority of the year in Maine, where he maintains relationships with lobstermen and oversees production at Luke's Lobster's processing facility. He also sits on the board of the Maine Lobster Marketing Collaborative, the Island Institute, and the Tenants Harbor Fisherman's Co-op, which he helped found. Luke's donates a portion of its proceeds to The Ocean Foundation and the Island Institute, helping preserve Maine's fishing communities and the sustainability of our oceans. Over the years, Luke has also been included on the Forbes' 30 under 30, Inc 30 under 30, Zagat's 30 under 30, and Crain's 40 under 40.