Main content starts here, tab to start navigating
An Update on Our Response to COVID-19
Update 6/3/20: While all of our shacks except for our Portland Pier shack have been closed since April, we are excited to have cautiously re-opened a few shacks, including our Upper East Side shack in NYC , Brooklyn Bridge Park, Rittenhouse in Philly, Back Bay in Boston, and Penn Quarter in DC. As of June 2, we will be open for full service outdoor dining at our Portland Pier shack, with reservations required. As of June 5, we will re-open in SoMa (San Francisco), on the Upper West Side (NYC) on June 11, and in Bethesda and Las Vegas on June 12, all for takeout and delivery only. Follow our location pages for our operating hours and to order online.
We will be cautiously re-opening for business, offering take-out and delivery only with contactless options. We are committed to the health of our teams, our guests, and our communities and wanted to clearly outline the precautions we're taking to keep everyone safe, following CDC recommended best practices:
Our team will wear masks at all times while working in our shacks, and we require that our guests wear masks when stepping into our shacks. If you do not have a mask, please order your meal through our website or by phone and wait for your order outside. Gloves will be worn by all teammates during both meal prep and guest transactions, and frequently changed.


We will be taking and recording our team's temperatures when they enter the building, during their shift, and when they leave at the end of each day. Anyone with any symptoms will be sent home and monitored.


Contactless payments like ApplePay are not only encouraged, but requested.


We request that only 2 guests enter our shack at any given time, keeping a safe distance apart from others (at least 6 feet apart).


Given that we operate an FDA-certified and SQF III audited seafood plant in Maine, we are translating our stringent food safety and sanitary practices to our shacks, frequently sanitizing every surface and touch point in the shack.


We're excited to be able to offer high quality, sustainable seafood in the neighborhood again, and thank you all for your support! For more on our response to Covid-19, or to ship a taste of Maine to friends in other states, visit our online shop.
The Luke's Lobster Team
--------------------------------------------------------------------------------------------------------------------------
HELP US DONATE TO MEDICAL STAFF ON THE FRONTLINES!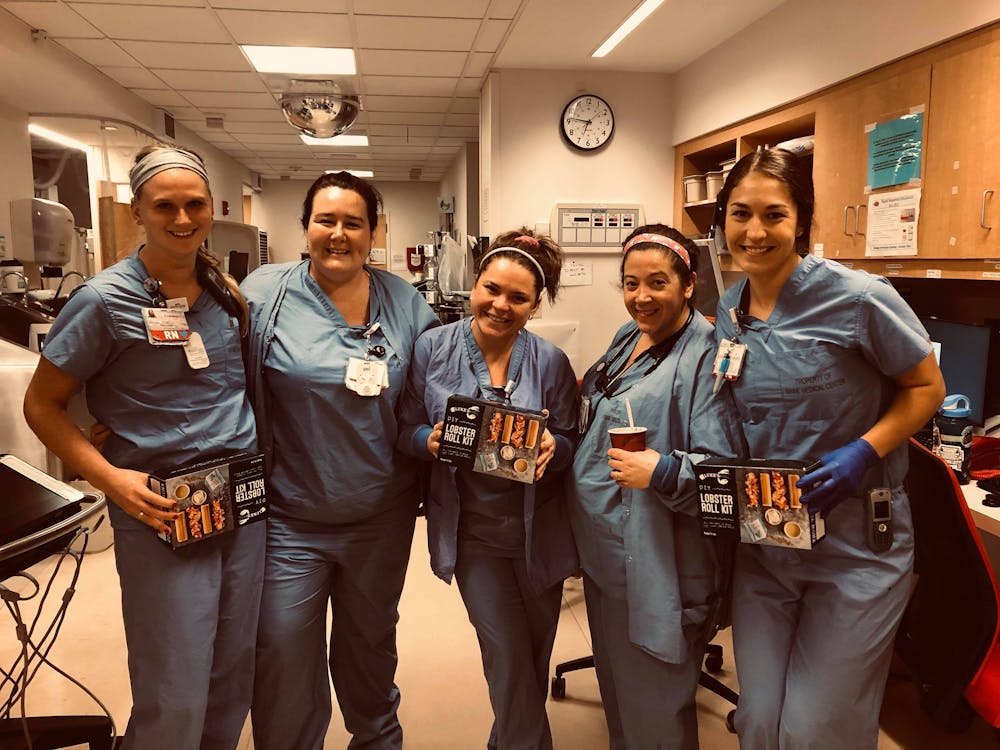 Since the onset of this crisis and through the help of our generous guests, we've been donating lobster rolls to hospital workers on the front lines. To contribute, visit our online shop to donate. Every dollar you donate adds to our shipments of lobster roll fixings and soups from Maine to our hospital partners on the front lines in our shack cities.
DONATE HERE. #feedingthefrontline
To donate to local hospitals in Portland, ME, call 207.274.6097

--------------------------------------------------------------------------------------------------------------------------