Main content starts here, tab to start navigating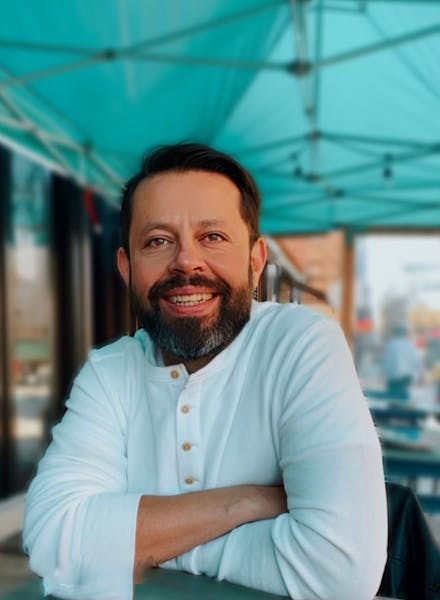 Alex Ruiz
Director of Operations
Alex was born in Chiapas Mexico. He grew up riding horses, cultivating corn and working construction but where he spent most of his time was in the kitchen. He learned how to cook from his grandmothers where he fell in love with great food, conversation and true hospitality.
The youngest of 8 he moved to Massachusetts at age 17. He studied hospitality at UMass Amherst where he also played Division 1 soccer.
His passion for people and food led him to work in restaurants in Boston and Providence, Rhode Island, moving from the kitchen to the front of the house. He felt called to New York City where he learned how to lead multiple teams with companies like The Fireman Hospitality group and Chipotle as an area manager operating multiple restaurants and opening new locations.